Toms River Foot/Ankle Doctor
Top Podiatrist in Toms River, NJ
Podiatrist in Toms River, New Jersey
Are you looking for an experienced and personable foot and ankle doctor in Toms River, NJ? Keeping your feet healthy is essential and finding the perfect Toms River podiatrist to provide that care can be difficult. Look no further, Garden State Foot & Ankle Group of Toms River has you covered! Dr. Manooj Prasad and his team are devoted to providing compassionate and dependable service so you can feel secure knowing you're in excellent hands! Our Toms River clinic offers superior foot care with NJ Board certification in both foot surgery and ankle surgery, as well as extensive knowledge on diabetic patient needs, wound treatment, among other services.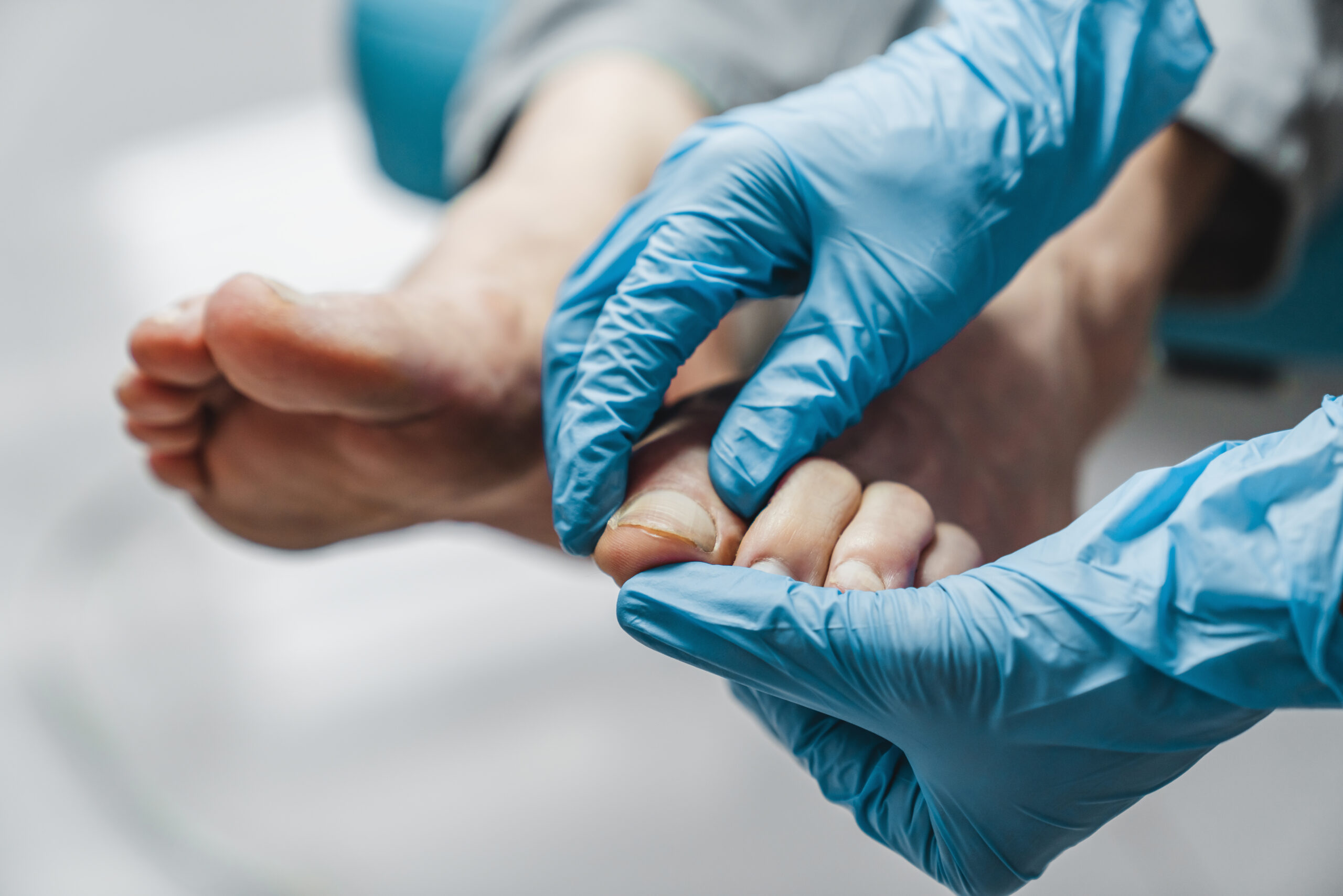 At Garden State Foot & Ankle Group of Toms River, we are dedicated to helping our patients put their best foot forward. Our highly skilled and knowledgeable Toms River doctors have undergone extensive training in monitoring and treating the feet and ankles – regardless of age or condition. Thanks to their expertise, you can rest assured that your treatment will be effective so you can get back on your feet sooner! Moreover, our talented team has the expertise to address a wide range of foot-related issues including diabetic foot disorders, bone conditions in the feet and ankles, skin ailments, nerve troubles, anatomical structure problems and more! Our office is available for any type of podiatric concern you may have.
Paying attention to your feet is of utmost importance as it is the foundation for a healthy body. Neglecting proper care can lead to severe issues that could have much bigger repercussions—for example, those with diabetes are at risk of amputation if they do not take good care of their feet due to decreased sensation or an undiscovered wound left untreated too long, which may result in infection. Taking preventive measures now will ensure lasting health and wellbeing down the road.
Our Toms River, NJ Podiatry Services Include Treatments For:
Bunions

Calluses

Achilles' tendon

Ankle Instability

Athletes Foot

Ankle Sprains

Corns

Diabetic Foot

Flat Feet

Fungus Toenails
Injuries

Neuromas

Plantar Fasciitis

Geriatric Foot Care

Hammertoes

Heel Spurs

Arthritic Foot and Ankle Care

Ingrown toenails

Warts
Should You See a Toms River Podiatrist?
Don't accept foot pain as a part of life – it isn't! Take action today and visit a Toms River podiatrist. You will be able to receive treatments for sports injuries, arthritis, joint discomfort, skin conditions, warts, ulcers and more related afflictions concerning your feet or ankles. Not only can you find relief from current suffering but also ensure better health in the future.
Contact the Toms River Foot and Ankle Experts at Garden State Foot & Ankle Group of Toms River
Dr. Manooj Prasad is a renowned and well-respected podiatrist in Toms River, New Jersey with an ardent mission to help those suffering from foot, ankle, and lower leg issues. He offers personalized care while considering each patient's individual lifestyle needs so that the best possible treatment can be administered. When treating his patients, Dr. Prasad opts for a comprehensive approach examining both non-surgical as well as surgical options to improve their quality of life. Distinguishing himself from other surgeons in Toms River, NJ, Dr. Prasad is among a select few trained to utilize the cutting-edge STAR Total Ankle Joint Replacement procedure for those suffering with serious ankle arthritis. Furthermore, he employs state-of-the art technology during his wireless hammer toe correction surgeries; resulting in faster recoveries and improved outcomes. Other service towns in the Toms River, NJ area include Jackson, Brick, Silverton, Lakewood, Manchester, Point Pleasant, Lakehurst, Plumsted, Beach Haven, Mantoloking, Lavallette, Bay Head, Barnegat, and many more! For more information, you can contact us today at (732)557-9900 ​or explore our website.