Ocean County Foot/Ankle Doctor
Top Podiatrist in Ocean County, NJ
Podiatrist in Ocean County, New Jersey
Are you looking for an excellent Ocean County foot and ankle doctor? Finding a caring and reliable podiatrist isn't always easy, but is very important to ensure you're getting the quality care you deserve. Dr. Manooj Prasad and the team of experts at Garden State Foot & Ankle Group of Toms River will provide you just that.Ocean County Foot Ankle Doctor
At our Ocean County podiatry practice, we take your feet very seriously. With NJ Board certification in foot and ankle surgery, we have the expertise to treat a variety of issues related to your feet as well as specialized care for diabetic patients and those needing wound care treatment.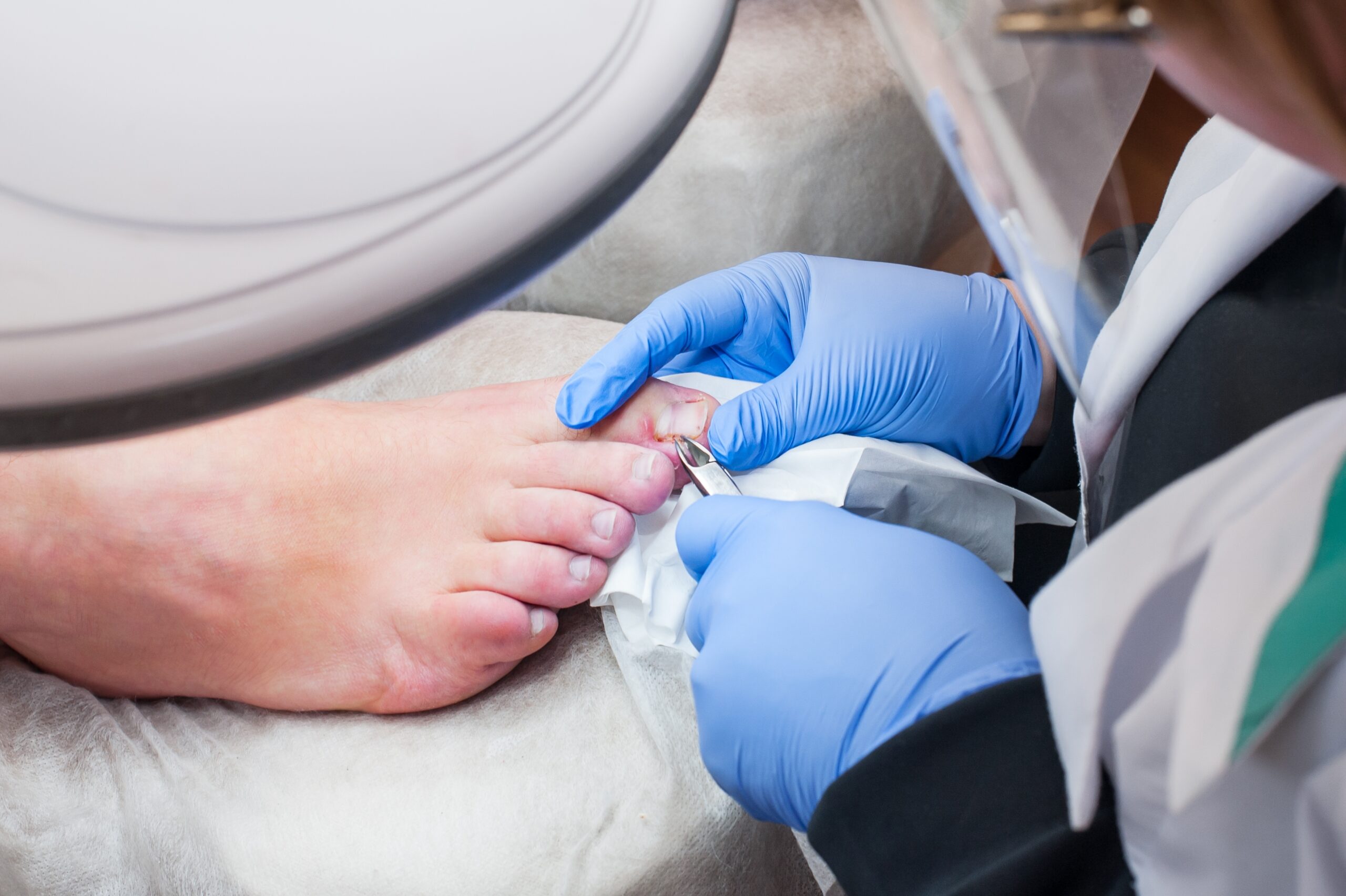 At Garden State Foot & Ankle Group of Toms River, we are dedicated to supporting our patients as they strive towards their best selves. Our Ocean County foot and ankle experts have been trained to provide the highest level of care for all feet, regardless of age or condition. You can rest assured that they will take every step necessary to ensure your treatment is effective so you get relief quickly! In addition, our team has considerable experience in diagnosing and treating a range of conditions from diabetic foot disorders and bone problems to nerve issues, skin concerns, anatomical structure complexities–you name it! We're here for any problem your feet may be facing.
Taking care of your feet is vital for general health and happiness. Poor foot hygiene can lead to bigger issues such as amputation in diabetics due to decreased sensation or infections caused by a wound left untreated for too long. Paying close attention to this foundation of our bodies should not be ignored; make sure that you take the necessary steps now so that you don't have major problems down the road!
Our Ocean County Podiatry Services Include Treatments For:
Bunions

Calluses

Achilles' tendon

Ankle Instability

Athletes Foot

Ankle Sprains

Corns

Diabetic Foot

Flat Feet

Fungus Toenails
Injuries

Neuromas

Plantar Fasciitis

Geriatric Foot Care

Hammertoes

Heel Spurs

Arthritic Foot and Ankle Care

Ingrown toenails

Warts
Should You See an Ocean County Podiatrist?
Don't think of foot pain as something that you have to live with – it is absolutely not normal. It's time to take action! Visiting an Ocean County podiatrist should be the first step so you can start receiving treatment for sports injuries, arthritis, joint discomfort, skin conditions, warts, ulcers and more related issues concerning your feet or ankles. Doing this will help ensure better health in the future while also providing relief from current suffering.
Contact the Ocean County Foot and Ankle Specialists at Garden State Foot & Ankle Group of Toms River
Dr. Manooj Prasad is an accomplished Ocean County podiatric doctor and surgeon with a passion for helping those who suffer from foot, ankle and lower leg issues. He provides compassionate care while taking into account each patient's respective lifestyle and needs to deliver the best treatment possible. He offers comprehensive care exploring both non-surgical and surgical treatment options. Dr. Prasad stands out from the rest as one of only a few surgeons in the Ocean County, NJ area trained in performing STAR Total Ankle Joint Replacement, an advanced technique for treating severe ankle arthritis. Additionally, his wireless hammer toe correction surgery incorporates state-of-the-art technology to reduce recovery time and optimize results. Service towns in the Ocean County, NJ area include Jackson, Wall, Toms River, Lakewood, Manchester, Stafford, Point Pleasant, Brick, Berkeley Township, Lavallette, Lakehurst, Barnegat, Long Beach Island, Beachwood, Little Egg Harbor, Ocean Gate, and many more! For more information, you can contact us today at (732)557-9900 or explore our website.