Millburn Foot/Ankle Doctor
Top Podiatrist in Montclair, NJ
Podiatrist in Millburn, New Jersey
If you are seeking an especially knowledgeable and well-versed Millburn foot and ankle doctor, search no more! Garden State Foot & Ankle Group of Toms River has got your back with Dr. Manooj Prasad at the helm. Our team values feet as a high priority – whether it's preventing diabetic issues or providing professional wound care services, all our specialists are certified by the New Jersey Board in foot and ankle surgery so you can rest easy knowing that they're in capable hands. Look to Garden State Foot & Ankle Group of Toms River for unparalleled podiatry services, guaranteeing a pleasant experience all the way!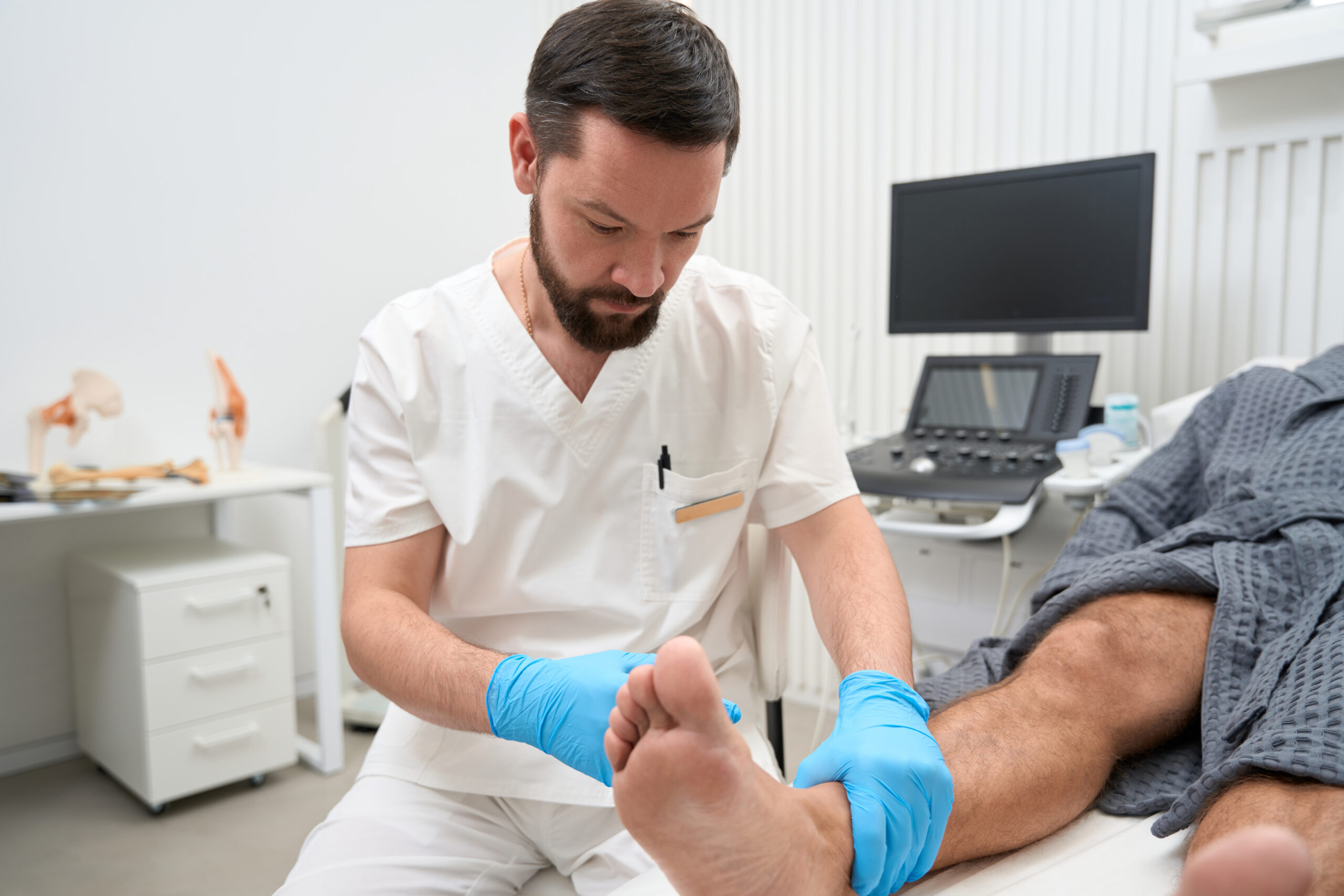 At Garden State Foot & Ankle Group of Toms River, we are devoted to providing our patients with the best care and helping them reach their peak health potential. Our Millburn foot and ankle doctors have in-depth knowledge when it comes to diagnosing, treating, as well as managing a wide variety of conditions from diabetes issues to complex anatomical structures. You can be sure that no matter what your age or current situation is, you will receive the most suitable treatment plan for your feet with us! With us by your side rest easy knowing that whatever issue might arise regarding your feet – we've got you covered!
Don't take your feet for granted – serious issues, including the risk of amputation, may arise from diabetic patients' lack of foot care. Proactively prevent painful and costly problems with timely attention: don't neglect them any further! Your feet are not only essential to physical health but mental wellbeing too – invest today into their care so you can reap long-term rewards tomorrow.
Our Millburn, NJ Podiatry Services Include Treatments For:
Bunions

Calluses

Achilles' tendon

Ankle Instability

Athletes Foot

Ankle Sprains

Corns

Diabetic Foot

Flat Feet

Fungus Toenails
Injuries

Neuromas

Plantar Fasciitis

Geriatric Foot Care

Hammertoes

Heel Spurs

Arthritic Foot and Ankle Care

Ingrown toenails

Warts
Should You See a Millburn NJ Podiatrist?
If you're experiencing difficulty, don't continue to suffer; book an appointment with a Millburn podiatrist to treat your sports injuries, joint pains, arthritis and even skin conditions such as warts and ulcers. Taking action now will ensure that your feet stay healthy in the future – plus you can start feeling relief right away.
Contact the Millburn Foot and Ankle Experts at Garden State Foot & Ankle Group of Toms River
For patients seeking relief for foot, ankle or lower leg ailments in the Millburn, NJ area,Dr. Manooj Prasad stands out as a renowned podiatric physician and surgeon who brings passion and commitment to his practice. Specializing in custom treatment plans that cater to each of his patient's individual lifestyle needs ensures comprehensive care with optimal results; he also provides both non-invasive and surgical solutions when necessary. Dr. Prasad stands out from the rest through his exceptional qualifications—he is one of a select few surgeons in Essex County, NJ certified to perform STAR Total Ankle Joint Replacement for treating extreme ankle arthritis cases. In addition, as an innovator of advanced wireless hammer toe correction surgery, he leverages state-of-the-art technologies that accelerate recovery and guarantee superior results. Other service towns in the Millburn, NJ area include North Caldwell, Montclair, South Orange, Livingston, Maplewood, Cedar Grove, Short Hills, West Orange, Fairfield, Verona, Essex Fells, Glen Ridge, Roseland, West Caldwell and many more! For more information, you can contact us today at (973)450-3035 or explore our website.