Lakewood Foot/Ankle Doctor
Top Podiatrist in Lakewood, NJ
Podiatrist in Lakewood, New Jersey
Searching for an exceptional foot & ankle doctor near Lakewood, NJ? With the Garden State Foot & Ankle Group of Toms River, you can rest assured that your feet will be safeguarded with reliable and compassionate care. Our Lakewood area facility is NJ Board-certified in both foot surgery and ankle surgery; we also specialize in diabetic patient needs, wound treatment, and more! Recognizing how important it is to maintain healthy feet, Dr. Manooj Prasad's team endeavors to provide comprehensive services for everyone – so don't hesitate any longer – let us take charge of your foot health today!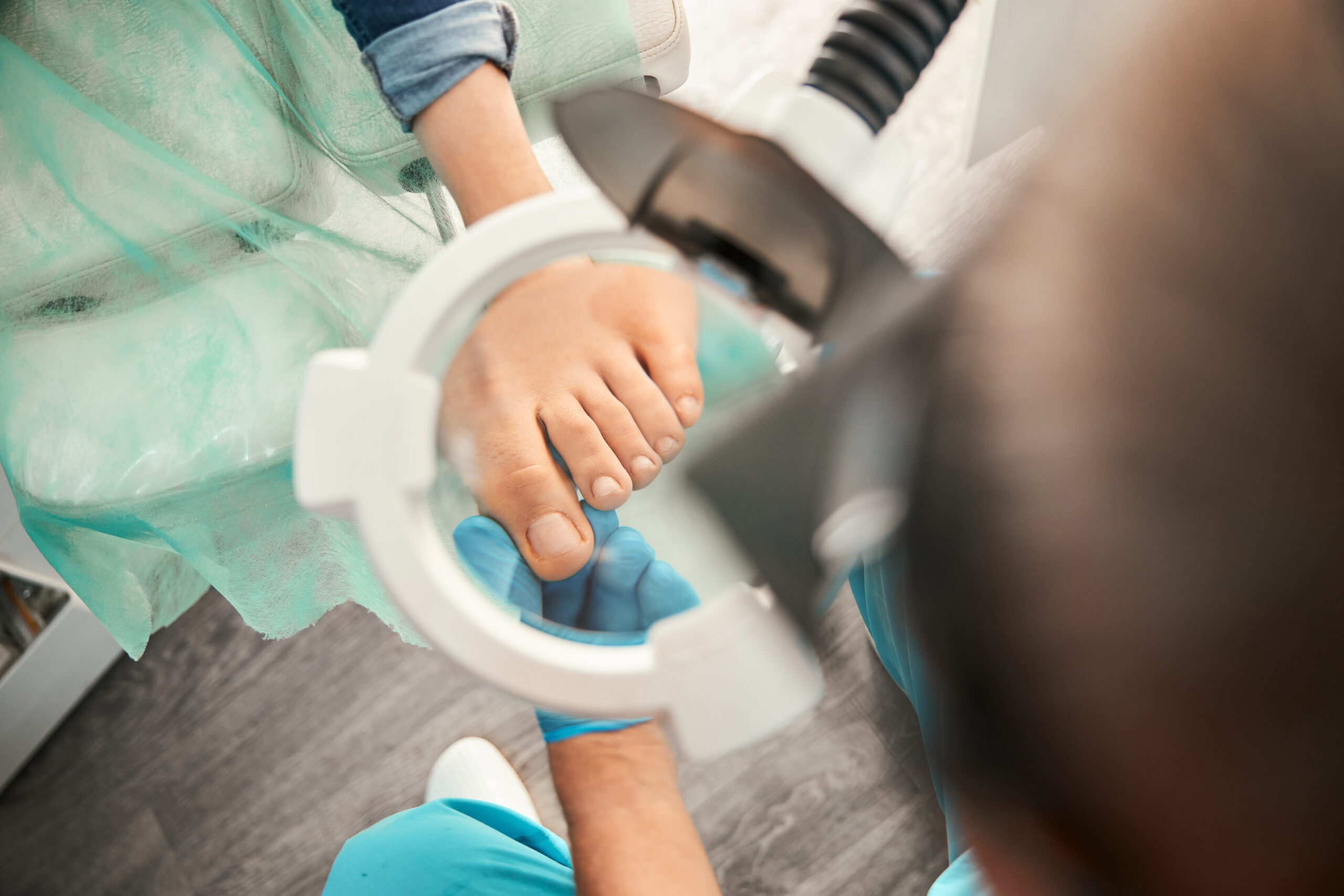 At Garden State Foot & Ankle Group of Toms River, we truly believe that you deserve to put your best foot forward. Our passionate Lakewood podiatrists are highly skilled and experienced in the proper care for feet and ankles regardless of age or condition. Our team of diverse and professional podiatrists possess a vast amount of experience to address numerous foot-related issues, such as diabetic foot disease, bone conditions in the feet and ankles, skin ailments, nerve damage or structural issues -and beyond! We are here for you regardless what type of complication regarding your feet that requires attention.
Taking care of your feet is an integral part of looking after yourself and should never be neglected. Ignoring this important step can lead to severe consequences; for example, those with diabetes are at risk of losing limbs due to decreased sensation or prolonged infection caused by untreated wounds. Putting in the effort today will pay off with lasting good health tomorrow.
Our Lakewood, NJ Podiatry Services Include Treatments For:
Bunions

Calluses

Achilles' tendon

Ankle Instability

Athletes Foot

Ankle Sprains

Corns

Diabetic Foot

Flat Feet

Fungus Toenails
Injuries

Neuromas

Plantar Fasciitis

Geriatric Foot Care

Hammertoes

Heel Spurs

Arthritic Foot and Ankle Care

Ingrown toenails

Warts
Should You Make an Appointment a Lakewood Podiatrist?
Don't suffer from foot pain any longer – make it a thing of the past! Take action now and visit a Lakewood podiatrist for treatment. Whether you need help with sports injuries, arthritis, joint discomfort, skin conditions, warts or ulcers on your feet and ankles – they can provide quick relief for current suffering as well as improve future health prospects.
Contact the Lakewood Foot and Ankle Experts at Garden State Foot & Ankle Group of Toms River
Dedicated to aiding those with foot, ankle, and lower limb issues in Lakewood, New Jersey and surrounding areas, Dr. Manooj Prasad uses a personalized approach that takes into account each patient's individual lifestyle needs when crafting their treatment plan. To ensure optimal outcomes for his patients, he evaluates both non-surgical and surgical alternatives while distinguishing himself from other surgeons in the area through a comprehensive strategy designed to enhance their overall quality of life. He is one of the few highly-qualified specialists who is certified to perform STAR Total Ankle Joint Replacements for those affected by severe ankle arthritis. Furthermore, he uses cutting-edge technology during his wireless hammer toe correction surgeries that results in quicker recoveries and optimal outcomes overall. Other service towns in the Lakewood, NJ area include Jackson, Manchester, Point Pleasant, Lakehurst, Plumsted, Long Beach Island, Mantoloking, Lavallette, Bay Head, Barnegat, Brick, Silverton and many more! For more information, you can contact us today at (732)557-9900 or explore our website.