Brick Foot/Ankle Doctor
Top Podiatrist in Brick, NJ
Podiatrist in Brick, New Jersey
Are you in search of a reliable foot & ankle specialist near Brick, NJ? Keeping your feet healthy is important, and sometimes finding the right Brick podiatrist can be a challenge. At Garden State Foot & Ankle Group of Toms River, you can be sure that your feet are in the most secure hands! Our team is led by Dr. Manooj Prasad and we strive to offer reliable and compassionate service for our patients. Our clinic located in Ocean County, NJ provides best-in-class foot care backed up with NJ Board certification for ankle surgery and foot surgery as well as deep knowledge on diabetic patient needs, wound treatment, etc.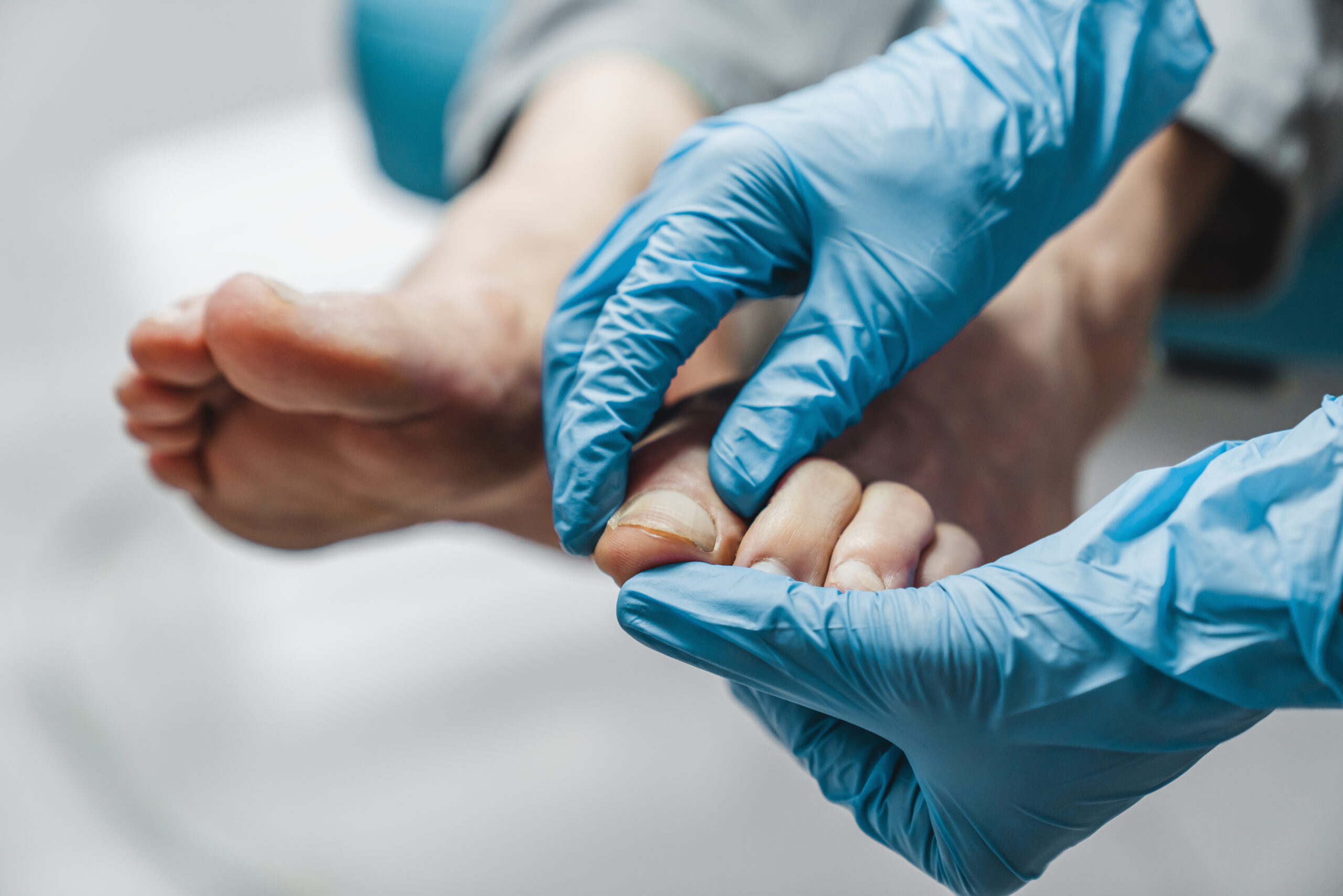 At Garden State Foot & Ankle Group of Toms River, we guarantee that you can rest assured in the quality foot and ankle care provided. Our Brick podiatrists are not only extensively trained, but also have experience working with people of all ages and conditions. Their expertise guarantees an effective treatment for your feet so you can be back on them as soon as possible! Our team has the knowledge and experience to treat a wide variety of foot-related problems, such as diabetic foot disease, bone issues in feet and ankles, skin complaints, nerve damage, structural malfunctions -and much more! No matter what type of podiatric issue you are experiencing; our office is here for you.
Taking the time to look after your feet today can pay off in the long run and should never be overlooked. If neglected, potentially serious issues could arise – for instance, diabetic patients may experience a loss of sensation or an infection from a wound left untreated, ultimately leading to amputation. By taking steps now towards healthy feet maintenance practices you will ensure lasting health and wellness into later life.
Our Jackson, NJ Podiatry Services Include Treatments For:
Bunions

Calluses

Achilles' tendon

Ankle Instability

Athletes Foot

Ankle Sprains

Corns

Diabetic Foot

Flat Feet

Fungus Toenails
Injuries

Neuromas

Plantar Fasciitis

Geriatric Foot Care

Hammertoes

Heel Spurs

Arthritic Foot and Ankle Care

Ingrown toenails

Warts
Should You Visit a Brick Podiatrist?
You shouldn't have to accept foot pain as a part of life! Act now and visit your local podiatrist. They can provide treatment for sports injuries, arthritis, joint discomfort, skin conditions, warts and ulcers that may affect the feet or ankles. Not only will you experience prompt relief from current suffering but also be able to ensure better health in future times ahead.
Contact the Brick Foot and Ankle Experts at Garden State Foot & Ankle Group of Toms River
Dr. Manooj Prasad is committed to helping those in the Brick, New Jersey community who are dealing with foot and lower leg problems. He listens closely to each patient's unique needs and lifestyle so that they can receive the best possible treatment plan tailored just for them. His reputation as a leading podiatrist speaks volumes of his dedication to providing high-quality care. Dr. Prasad stands out from other surgeons in the region by utilizing a comprehensive strategy to evaluate both non-surgical and surgical solutions that can elevate patients' quality of life. He is one of only a select few who qualify for STAR Total Ankle Joint Replacement treatments for severe ankle arthritis, as well as cutting edge wireless hammer toe surgeries—which leads to quicker healing times and remarkable results! Other service towns in the Ocean County, NJ area include Silverton, Lakewood, Jackson, Lavallette, Point Pleasant, Lakehurst, Plumsted, Beach Haven, Mantoloking, Bay Head, Barnegat and many more! For more information, you can contact us today at (732) 557-9900 or explore our website.