Blisters are small pockets of fluid that usually form in the upper layers of skin after it's been damaged.  Blisters can develop anywhere on the body but are most common on the hands and feet.
Blisters on feet
Most blisters are filled with a clear fluid (serum).  This cushions the tissue underneath.  It protects the tissue from further damage and allows it to heal.  Blisters may be filled with blood (blood blisters) or pus if they become inflamed or infected.
Blisters can be caused by:
friction to the skin
heat – for example, from sunburn or a scald
contact with chemicals like detergent
medical conditions like chickenpox and impetigo
Treating blisters:
Most blisters heal naturally after 3 to 7 days and don't need medical attention.  It's important to avoid bursting the blister. This could lead to an infection or slow down the healing process.
As new skin grows underneath the blister, your body slowly reabsorbs the fluid in the blister.  The skin on top will dry and peel off.  If the blister does burst, don't peel off the dead skin.  Instead, allow the fluid inside the blister to drain and cover the area with a dry, sterile dressing.  This will protect it from infection until it heals.
When to see a doctor: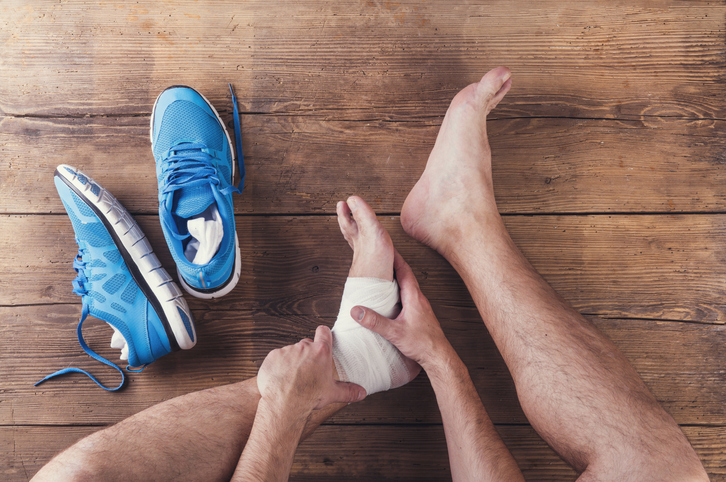 You have blisters that:
·         you think are infected – an infected blister will be filled with yellow or green pus and may be painful, red and hot
·         are very painful
·         keep coming back
·         are in unusual places like the eyelids or inside the mouth
·         appear after severe sunburn, burns, scalds or an allergic reaction
·         develop after you have come into contact with chemicals or other substances
Treatments for blisters:
Antibiotics may be prescribed to treat an infected blister.  If you have a large or painful blister, your Garden State physician may decide to decompress the blister under sterile conditions.  If your blisters are caused by a medical condition, your Garden State physician will be able to tell you how to treat the underlying condition.
Painful blisters, or those in positions where they're likely to burst, such as on the sole of your foot, can be covered with a soft dressing to cushion and protect them.  It may help to cut the dressing into a 'doughnut' shape to fit around the blister and avoid placing pressure directly on it.  Change the dressing daily and wash your hands before touching the blister to avoid infection.
If a blister has burst, don't peel off the dead skin on top of the blister.  Allow the fluid inside to drain and wash it with mild soap and water.  Cover the blister and the area around it with a dry, sterile dressing to protect it from infection until it heals.  Hydrocolloid dressings have been shown to help prevent discomfort and encourage healing.  These are available over the counter from pharmacies,  If the top layer of dead skin from a burst blister has already rubbed off, don't pick at the edges of the remaining skin. Follow the advice above to protect it from infection.
If the blister is on your foot, avoid wearing the shoes that caused it, at least until it heals.
Looking for Highly Experienced Foot and Ankle Specialists in the Toms River, New Jersey Area?
Dr. Manooj Prasad at Garden State Foot & Ankle Group of Toms River is a highly-experienced podiatrist with an ardent mission to help those suffering from foot, ankle, and lower leg issues. He offers personalized care while considering each patient's lifestyle needs so that the best possible treatment can be administered. Based in both Essex County and Ocean County in New Jersey, service towns include Jackson, Belleville, Roseland, Point Pleasant, Cedar Grove, Livingston, Millburn, Short Hills, Lakewood, Ocean Gate, Lakehurst, Toms River, Montclair, and many more! For more information, you can contact us today at (732)557-9900 (Toms River) or 973)450-3035 (Belleville) or explore our website.